Passionate. Committed. Accessible.
We Advocate for Your Best Interests Above All Else
Serving South Carolina and Virginia with Pride
Criminal Defense & Civil Litigation Attorneys in Greenville, South Carolina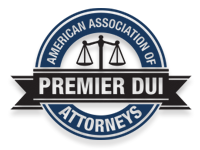 Darren Haley
Attorney at Law
I knew I wanted to be an attorney from a young age. My interest in the law and my passion for helping others motivated me to pursue a career in which I could truly make a difference in my community and beyond. I earned my J.D. from Washington and Lee University School of Law in 1994 and opened my own firm in 2002. Since then, I have cemented my reputation as a relentless criminal defender who fights for my clients from start to finish. My goal is to meet you where you are and help you determine how to move forward.
MORE ABOUT ME
We Fight to Win
Our unique approach sets us apart.
Attention to Detail
As our client, you'll get our personal time and attention. We'll put in the work necessary to understand every detail of your case so we can determine how to effectively defend you. Our diligence and dedication to seeking the results you need make us the partners you want on your side when your future is in jeopardy.
Outside-the-Box Thinking
We approach each case with a fresh perspective. Sometimes, the answer to your problems requires creativity. We'll use our extensive experience and inventive thinking to formulate a unique defense strategy that aims to put you in the best position possible to seek a successful resolution to your case.
Defending Your Rights & Fighting for Your Future
A criminal charge can turn your life upside down in an instant. While some crimes may be more serious than others, a criminal charge of any kind can negatively impact your personal relationships, your future, and your freedom. When you're facing harmful accusations, trust a team of experienced attorneys to fight for your innocence.
At Haley Law Firm, LLC we've been fighting for the rights of individuals in South Carolina and Virginia for nearly two decades. Our extensive experience has shown us that no two criminal cases are the same, and each requires a unique strategy. We put in the time, attention, and careful planning necessary to prepare for any obstacles that we may encounter along the way.
We've defended clients facing a wide variety of charges, including drug crimes, assault, burglary, white-collar crimes, domestic violence, fraud, and more. No matter the charge you're facing, one thing remains the same: time is of the essence. Contacting an attorney as soon as possible is the best way to ensure that you have an advocate on your side and fighting for you.
Don't let a criminal charge throw your life off course. Get the guidance you need today by setting up a free consultation with our attorneys at Haley Law Firm, LLC. We are also skilled in advising clients facing civil litigation or suffering from personal injuries. From Greenville, Gaffney, Spartanburg, and Pickens, South Carolina to Roanoke, Virginia, we're here to serve your needs.