Why Time is of the Essence in a DUI Case
Dec. 21, 2020
Driving under the influence is a serious criminal offense. With our criminal defense lawyers, we are sure that we will be able to be of help you with your case. Our lawyers will give you the utmost defense that will lessen your fines and you will not lose your driving rights in the state. The first thing you must do is to contact Haley Law Firm, LLC, as soon as possible so that you can be defended properly with utmost care as our team of lawyers are well equipped with this kind of case and could work it out to your advantage.
DUI Lawyer in Greenville, SC
As things happen in situations that we least expected, like you love taking long drives and cruise in the expressway and occasionally you and your friends would have a couple of drinks, be it the beach, a weekend cottage, or a nature park, and it is inevitable that some of you might want to have a few drinks during the long drive. You may be cruising at a speed a bit higher than expected and could be stopped by the police and even that you are not driving under the influence yourself, some evidence of empty bottles that are in the car you are driving would be valuable evidence against you and might be charged with DUI. You must immediately call our criminal defense lawyers to defend you as this could cost you your right to drive in the future.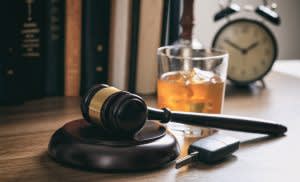 There are a lot of individuals who are filed with a DUI case that could not do anything but serve the sentence and face consequences which if they have contacted a lawyer sooner, they could have been defended properly and have their integrity and names cleared immediately.
Our lawyers are well experienced in this area and we will do everything under our power to make our client walk out innocent whether you were driving under the influence or not. The breath test that they conduct is not as accurate as they give some false-positive results. When this happens and you did not do anything, you would be proven guilty even though that your case could still be challenged by our lawyers and your case could be dropped in an instant.
With the help of our lawyers, these charges could be diminished. Currently, when you are charged with DUI, even just with a slight smell or hint of liquor in your car, they would immediately accuse you of DUI and once it is there, you could not do anything but succumb to the law and serve your sentence but you can avoid that when you have a lawyer to back you up.
Never think that this is only a small matter and you can just serve the sentence. Without experienced lawyers around you, the future of your case and the integrity of your name would be protected at all cost. So do not hesitate to give Haley Law Firm, LLC, a call when situations like this happen.