You've Been Charged with Domestic Violence-Now What?
Dec. 21, 2020
At Haley Law Firm, LLC, our lawyers are committed to helping clients who are facing domestic violence accusations. We understand the gravity of these charges and will fight to protect your rights under the Laws of South Carolina, providing an effective defense strategy that can hold up in court, even in the face of the often gruesome and violent accusations you face.
Domestic Violence Lawyers in Greenville, SC
When you work with a criminal defense lawyer at our firm, you have:
The backing of our years of experience and our resources in the area of criminal defense

Access to experienced lawyers that you can't easily find elsewhere

Aggressive defense strategies by lawyers who have handled high-profile cases in the past.

The opportunity to discuss your side of the story during a free consultation.
Domestic violence is a serious accusation. Once the police become involved, the case is out of your hands. It is not up to the alleged victim to decide whether to press charges and the prosecution likely will still pursue a case against you even if the victim does not want to.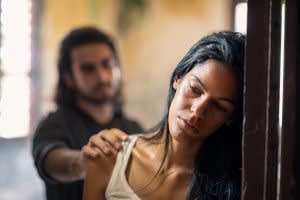 For this reason, it is important that you consult a lawyer as soon as possible. Once the police have arrived on the scene, your rights and freedom are at risk.
It is important to keep quiet (except for providing your information) regarding the incident, as anything you say at that point could be used against you. Instead, ask to contact your lawyer. By having a criminal defense lawyer to represent you from the onset, your chances of not having charges filed or of an acquittal are much better.
If you are accused of domestic violence in the state, you may face felony or misdemeanor charges. Domestic violence includes spousal abuse, neglect, emotional abuse, physical abuse and sexual abuse. The penalties for domestic violence may include fines, counseling, anger management, jail time and a state prison sentence.
If you have been accused of a violent crime, such as mayhem, torture, or aggravated assault, it's crucial to speak with a lawyer right away. You can trust your case will be aggressively prosecuted to the fullest extent of the law so it's important to equip yourself with an equally tough defense. At Haley Law Firm, LLC, we can ensure your case is given the attention and dedication it deserves, and that you are aggressively defended from the beginning stages of your case until the very end.
A lawyer at our firm can aggressively and effectively defend your rights. By proving factual innocence, false or exaggerated accusations or that your rights were violated, your lawyer can secure an acquittal on your behalf or have valuable evidence suppressed that will favor your defense. Your lawyer will conduct an independent investigation and interview witnesses in order to build your case.
At our firm, we help clients throughout the state who are facing domestic violence charges. Contact Haley Law Firm, LLC to discuss your case with our experienced lawyers!