Criminal Defense Attorneys in Greenville, South Carolina
Given the complexity of criminal law and the severity of criminal charges, you need lawyers who have the competence to secure a just outcome for your case. Whether you're facing misdemeanor or felony charges, Haley Law Firm LLC provides comprehensive counsel and representation.
Build a Strong Criminal Defense in Greenville, SC or Roanoke, VA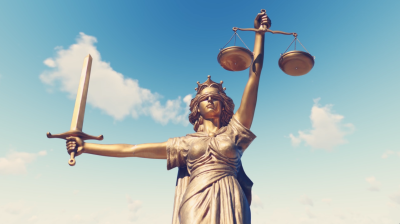 When you are charged with a crime, the future is suddenly uncertain. You are going through enough already, and that's why we give your case the attention it deserves. At our criminal law practice, we thoroughly review your case and offer honest feedback. When you retain our legal services, you can rest assured that everything is being done to defend your rights.
If you've recently been charged with a crime in Greenville, SC, Roanoke, VA, or the surrounding areas, don't hesitate to reach out to The Haley Law Firm, LLC. We have over 24 years of experience helping clients throughout the Southeast build a strong criminal defense for their case. You can count on us to help you, too.
Contact The Haley Law Firm now to get help with your criminal case in Greenville, SC, or Roanoke, VA. We'll start creating a sound defense right away.
The Haley Law Firm firmly believes that everyone deserves the right to fair, nonjudgmental representation, no matter what kind of crime you've been charged with. In addition to DUI charges, our reputable attorney can help you with cases involving:
Medicaid fraud

Breach of trust
Protect Your Freedom with Our Criminal Law Attorneys
Nothing is more important than protecting your freedom. We use all of the resources at our disposal to ensure that you receive a fair chance in our complicated legal system. Trust our lawyers when you are facing fines or jail time. Our criminal law firm is on your side.