Appeals & Writs Habeas Attorneys in Greenville, South Carolina
If you have been convicted of a crime, you have the right to appeal the decision if you believe your conviction was based on the result of a legal error. The skilled lawyers at Haley Law Firm, LLC, are devoted to securing your legal rights and opportunity.
Appeals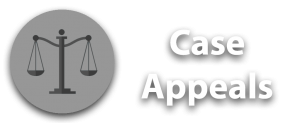 If you have been convicted of a crime and feel that justice has not been served, you have the right to appeal that decision. Your lawyer would submit a written brief to the Court of Appeals outlining the request to have your conviction to re-examine. An appeal rarely challenges the decision made by a jury; instead, it challenges any legal errors you feel were made by the judge or the prosecution during the trial.
After carefully reviewing the entire record of a trial, the defense attorneys submit a written brief to the Court of Appeals outlining why the decision in the case should be reviewed.
The prosecution would file a written brief to the Appellate Court as well, outlining why they believe the ruling of the conviction was just and that they made no legal mistakes in their case.
The defense would then file a "rebuttal" to restate their initial request for an appeal.
In most instances, the attorney who handled your criminal trial would not handle your appeal. Appeals are usually processed by lawyers who specialize in these kinds of cases and regularly work with the Court of Appeals.
Writs
A writ is a written order submitted to the court by the state (or other legal authorities) to command a person to do, or refrain from doing a particular action.
Habeas Corpus Petition
The habeas corpus writ is used to bring a person before the court. It is most frequently used to ensure that an individual's detention or imprisonment is not illegal. The habeas corpus may also be used to:
Test the legality of an arrest or the confinement of a person to a mental institute, prison or other institution

Obtain judicial review of bail, extradition or the jurisdiction of a court that imposed the criminal sentence
We understand that requests, writs, and habeas corpus petitions are important to challenge your conviction or sentencing and can be complicated to understand. The criminal defense attorneys at Haley Law Firm, LLC will explain the necessity of these legal actions and keep you informed of the potential outcomes as the case proceeds. If you feel that you or a loved one has been wrongfully convicted of a crime, we will do everything in our power to fight for justice on your behalf.