Bribery Attorneys in Greenville, South Carolina
Bribery can include offering, giving, receiving, or accepting something of value in exchange for influence over another person's actions.
What is Bribery?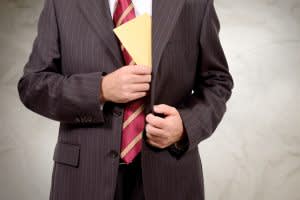 Bribery is the act of gifting or offering products, cash or anything of value to a public official in order to influence, pressure or corrupt their actions. This is a crime for which both parties (the giver of the bribe and the recipient) may be charged.
This sort of corruption and crime is commonly linked to politics and/or governmental misconduct. It's often associated with a broad range of circumstances including: influencing governmental contracts, obtaining privileges, services and or the granting of favors. The two occur often in sports as well. Because of its nature, it's usually done in secret.
Possible Punishments
If one is being charged for bribery, then the opposing counsel has the burden to prove that an agreement was made for the exchange of resources that one deems valuable (for example: influence or information) for money or another valuable resource.
Giving and receiving bribes are both considered felonies. Penalties for being convicted can include incarceration. Punishment often includes fines, paying restitution, community service, and probation.
Public officials, or employees of public agencies, who have been charged with accepting bribes may be forced to leave office or be dismissed from their jobs. These people usually become ineligible to work in public service or government agencies in the future.
At Haley Law, Firm, LLC our expert team of legal professionals can help you understand the complexities of the bribery laws in South Carolina and Virginia. Call today! We can help you preserve your rights and make sure that you get the best attainable result for your case. Call us today to set up an appointment for a free consultation.