Child Abuse & Endangerment Attorneys in Greenville, South Carolina
Child abuse includes any action or neglect that causes a child to suffer physical, emotional, or psychological abuse.
Child Abuse and Endangerment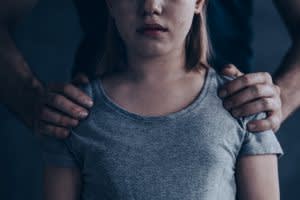 Child abuse is any act of cruelty inflicted on a child. These abusive actions can include: physical, sexual, mental, and psychological abuse, and/or the exploitation of a child. Child abuse that is a direct result of an act of endangerment is usually charged as a misdemeanor. However, abuse that causes serious physical or psychological damage to a child is considered a felony.
Physical abuse may result in cuts, bruises, sprains, broken bones, internal injuries, and emotional trauma.
Emotional Abuse is identified as a pattern of behavior that harms a child's mental health and social development. This kind of abuse could include: rejection, isolation, shame, humiliation, and terror.
Sexual Abuse is defined as the use of a child for sexual purposes. Examples include: encouraging a child to watch or participate in a sex act, forcing a child to perform or receive oral sex, and/or forcing a child to participate in pornography or prostitution.
Neglect is defined as the failure of a parent or caregiver to take care of the needs of a child. This kind of neglect can include, but is not limited to: failing to provide a child with affection, protection, nutritional food, access to education, and/or medical care.
Penalties for child abuse vary from state to state depending on the type of abuse and the severity of the outcome for a child.
Child Endangerment is used to describe an act, or the failure to perform an act, that puts a child's mental, physical or emotional well being at risk.
While child endangerment laws and penalties are different in many states, certain elements of the definition of the crime itself are usually the same.
For example, child endangerment laws do not typically apply to cases wherein parents have simply made a mistake, like leaving a child in a locked car with the engine running during a quick trip into a store. Child endangerment laws are enacted when a person deliberately puts a child into situations that would more than likely put him in danger.
A parent leaving a young child alone in the house overnight is an example of what is considered child endangerment.
Child Endangerment Charges
Depending on the severity of the situation, child endangerment charges can be classified as either a misdemeanor or a felony: depending on whether the child was exposed to a potentially dangerous situation
Penalties for this crime vary by jurisdiction. A person convicted of misdemeanor child endangerment, could spend a year in prison, pay a fine, be sentenced to probation, and be required to attend court-ordered activities.
A person charged with a felony child endangerment could end up facing 10 years of incarceration or more and have to pay fines of up to $10,000.
In the event that you are under scrutiny by Child Protective Services or have been accused of child endangerment or abuse, you should contact Haley Law Firm, LLC. With us, you will find an experienced team that understands your circumstances and will be an advocate for you during this complicated legal process.