Credit Card Fraud Attorneys in Greenville, South Carolina
Credit card fraud is the illegal use of someone else's credit card information to make purchases or withdraw funds from an account.
What is Credit (Debit) Card Fraud?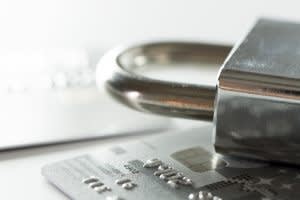 Credit card fraud occurs when a perpetrator uses someone else's credit card information to make purchases or uses a debit card to withdraw money from a bank account. It is also considered a form of identity theft.
The fraud may occur with the theft of an actual credit card or the illegal use of an account holder's information. Modern technology has made it unnecessary for criminals to actually acquire the card itself, because much of the personal information needed by the perpetrator can be intercepted during merchant transactions and/or electronically.
To be deemed a financial or identity theft, the law requires the following: there must be the actual theft of the credit card or its number; a person must purchase something of value with the card without the owner's knowledge; and the perpetrator must take the card/card number with the intent to defraud the owner.
Investigating credit card fraud begins with the rightful credit card owner making a sworn statement to authorities about the theft and identifying the fraudulent charges. The company that issued the credit card must review the disputed charges. Professional investigators trained to do electronic "backtracking", use this practice to figure out how the stolen credit card has been used. Because of the serious repercussions and higher rates of credit card fraud, federal authorities often get involved with these felonies. The Federal Trade Commission and other government agencies help to continue building the case against the alleged perpetrator and ultimately prosecute those individuals.
If you have been charged with committing credit card fraud, call Haley Law Firm, LLC to help you. Our legal team has extensive knowledge and experience defending clients in both state and federal courts. We can help to build the defense you need to get the best attainable outcome under the law. Call today for a free consultation.