Fraud Attorneys in Greenville, South Carolina
Understanding Fraud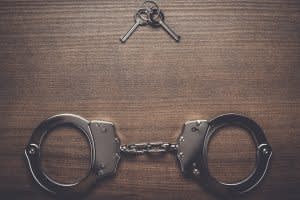 Fraud is the act of committing deception in exchange for some kind of personal or financial gain. It is also depriving someone of their rights. This can be a criminal or civil matter, depending on the specifics of the incident in question.
It is possible for a victim of fraud to sue the person committing this offense and recover a monetary judgment. In that case, it would be considered a civil case. Alternatively, a government or business entity can seek criminal charges against someone who used fraudulent means, like falsified documents in order to benefit.
Virginia Fraud Laws
There are numerous crimes that can be considered fraud and the majority of them would typically be classified as Class 1 misdemeanors. In those cases, the state of Virginia regulates that a person can be sentenced to up to one year in jail, a fine of up to $2,500 or both. Major cases are often classified as felonies.
These include:
Forgery – Forging money is a Class 5 felony and the offender faces up to 10 years in prison. Forging public records is a Class 4 felony, which can result in 2-10 years in prison and up to $100,000 in fines.

Identity Theft – A violation where damages are less than $200 is a Class 1 felony, which can result in up to one year in prison. If the damages are more than $200, this is a Class 6 felony, which can lead to 1-5 years in prison, Defrauding numerous people and/or obtaining numerous convictions can lead to more serious charges.

Check Fraud – These penalties are the same as identity theft.

Credit Card Fraud – These penalties are the same as identity theft.
Keep in mind that some of these sentences are up to the discretion of a judge/jury.
South Carolina Fraud Laws
How you are punished for fraud in South Carolina will depend on several factors, including:
The kind of fraud committed

The amount of monetary damages

Whether prior convictions for similar crimes are on record

Whether the charges are considered a felony or a misdemeanor

Whether the case will be tried in a state or federal court
Serious cases of fraud that are considered felonies, like identity theft, can lead to imprisonment for as much as 10 years. In cases where you are accused of fraud in a federal court, the punishment can be considerably harsher.
If you are convicted of fraud in either state, this can have a serious impact on your life. It can be very difficult to obtain housing and/or employment. This is something that can stay with you endlessly. In order for this to happen, the prosecution will have to prove that a crime has actually be committed and there was intent when the act was committed.
The job of a defense attorney is to find any holes in the case and exploit them in order to increase the chances that their client will not be convicted of the charges in question.