Regulatory Crimes Attorneys in Greenville, South Carolina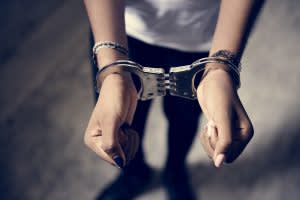 When you are accused of regulatory crimes and have charges brought against you by specific organizations, for example, the Environmental Protection Agency, you will need a lawyer to speak for your rights on your behalf. At Haley Law Firm, LLC, we understand these regularly perplexing issues. Our group of talented criminal defense lawyers will examine the charges brought against you to help your case.
What is Regulatory Crime?
Regulatory crime, also known as statutory crime, is something that is not naturally wrong, but it is still illegal because you are breaking the law. For example, fishing, hunting, public intoxication, exceeding the speed limit; all these are illegal, but they are not an outright criminal offense like assaulting someone in public, killing someone, or even robbery.
Your state of mind will be taken into consideration while judging a regulatory crime, and it is essential to hire a lawyer to defend your case. In short, these crimes are not the ones that come under the criminal code. However, you may be sued or may have to pay a fine for the crime you committed.
Procedures to Follow After You Are Arrested
If you are charged with a case of regulatory crime, there will be regulatory proceedings carried on against you. You need to cooperate with the investigators and do what they ask you to.
You may have to provide materials or evidence of the charges and sit for an interview with the investigators. But remember that whatever you say or give may be used against you. So, don't fall prey to the questions that the investigators ask.
Your first job is to hire a lawyer to protect your rights.
Regulatory Crime Sentencing in Virginia
Virginia lawmakers punish regulatory criminals according to the seriousness of the crime. Class 1 crimes may sentence you to 12 months in jail or a fine of up to $2500 or both. If your lawyer manages to reduce or nullify the charges, you may have to pay a lesser amount of penalty or only do community work instead of going to jail. This is the most severe punishment when it comes to regulatory crime.
If you are convicted for a Class 2 regulatory crime, you may have to serve 6 months in jail and/or pay a fine up to $1000. On the other hand, Class 3 and 4 crimes are considered the least serious. Depending on the severity of the crime, you may have to pay a fine of $500 for Class 3 and a fine of $250 for Class 4 crime.
Regulatory Crime Sentencing in South Carolina
In South Carolina, the regulatory crimes are divided into Class A, B, and C with A being the most serious and C the least serious offenders. Class C convicts can expect a jail time of up to 12 months and/or a fine of $1000. Class B convicts may get jail time of up to 24 months, and Class 3 convicts a time of 36 months along with a fine of $2500.
From vandalism to making false statements to disturbing religious peace in a community, the charges can be anything under the sun. But the punishment will be decided according to the authenticity of the claim and the proof of charges against you.
It is essential to find an experienced lawyer to defend your case because even a Class C or Class 4 crime may become a serious offense if the opponent claims a lot more than what actually happened.