Sexual Offenses Attorneys in Greenville, South Carolina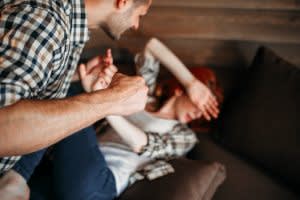 If you have been accused of rape, sexual assault, child molestation or other lewd conduct, it is important that you counsel with a respected criminal defense lawyer immediately. Being indicted for a sexual offense will negatively affect your life, influencing your notoriety, vocation and even where you could conceivably dwell. Our lawyers are gifted, educated and devoted to defending your rights.
Sexual Offense in South Carolina
What Is Deemed to Be a Sexual Offense?
There are multiple categories that fall under the umbrella of a sexual offense or sexual assault/battery in South Carolina. These may include:
Rape or physical penetration whether oral, vaginal or anal

Attempted rape

Unwanted fondling or touching of a sexual nature

Forcing a person to perform a sexual act either physically or through coercion

Forcing a person to look at or watch pornographic material using physical force or coercion
What Charges Can Be Brought Against a Sexual Offender?
There are five basic categories for sexual battery that can result in a criminal charge:
Criminal sexual conduct in the 1st degree

Criminal sexual conduct in the 2nd degree

Criminal sexual conduct in the 3rd degree

Spousal sexual battery

Statutory rape
These crimes are all considered to be felonies.
Sentencing
1st Degree criminal sexual conduct can result in a maximum sentence of up to 30 years in prison whereas 2nd and 3rd-degree criminal sexual conduct can result in maximum sentences of 20 and 10 years respectively. The maximum prison sentence for spousal sexual battery is 10 years.
First-time statutory rape offenders with a minor under the age of 11 years carries a maximum penalty of 25 years in prison. However, if this is a second offense or if there are other previous, related offenses, the offender can receive a sentence of life imprisonment or the death sentence. More lenient sentences are provided for 2nd and 3rd-degree offenders in the form of 20 years and 15 years imprisonment respectively.
Sexual Offense in Virginia
What Is Considered to Be a Sexual Offense?
There are two basic categories that form Virginia sexual assault law – offenses where physical force or coercion were used and statutory where a minor was not of the age of consent to perform a sexual act.
Charges
In the two categories mentioned above, there are 20 criminal acts that can be used to prosecute an offender for sexual assault or battery. Charges can vary from a misdemeanor to a felony depending on the nature of the criminal sexual offense and severity of the offense.
Penalties
Sentencing may also vary depending on the nature of the criminal sexual assault or battery according to the class of the misdemeanor or felony that the offender has been charged with. Charges can differ anywhere from a Class 1 Misdemeanor to a Class 6 Felony. Penalties can include incarceration and/or jail or prison time.
Certain charges may result in life imprisonment including forcible sodomy, sexual penetration with an object, aggravated sexual battery (statutory) and rape. The convicted criminal will also be listed as a sex offender on the sex offender registry for life and have a related criminal history.
It is highly recommended to get expert legal advice and representation in the state of Virginia for charges related to sexual offenses.